2020 was certainly a challenging year for everyone. Last year Brexit dominated conversations and headlines, and while this is still a topic of debate, the global pandemic has impacted lives and businesses around the world.
Business development manager Oliver Jenkins has therefore looked back at 2020 and given us his round up of the last 12 months.
2020 was one of the most challenging on record, how did Clegg Food Projects fare?
Through careful management and working closely with our customers and suppliers our construction sites remained open during the pandemic, including both lockdowns, and we even won some new projects.
Food and drink manufacturers have had a mixed year with some seeing significant increases in demand and others seeing substantial reductions in sales, which has impacted businesses investment plans.
We, like many businesses, where possible have had to become accustomed to operating remotely and adopted new technologies and ways of working. Our construction projects and site teams have had to adapt accordingly to ensure staff and contractors are suitably protected.
This has brought its own challenges, but I am pleased to say that we have maintained our high standards and continued to deliver throughout.
What was the biggest achievement of 2020?
Despite the pandemic, there were many things to celebrate in 2020. From winning our ninth consecutive gold award at the 2020 RoSPA awards, supporting ITM Power with its new manufacturing facility for renewable fuel cells to the completion of Brewpoint, a 20,000 sq. ft state-of-the-art brewery and HQ for Wells & Co, marking a new chapter in the company's 150-year history.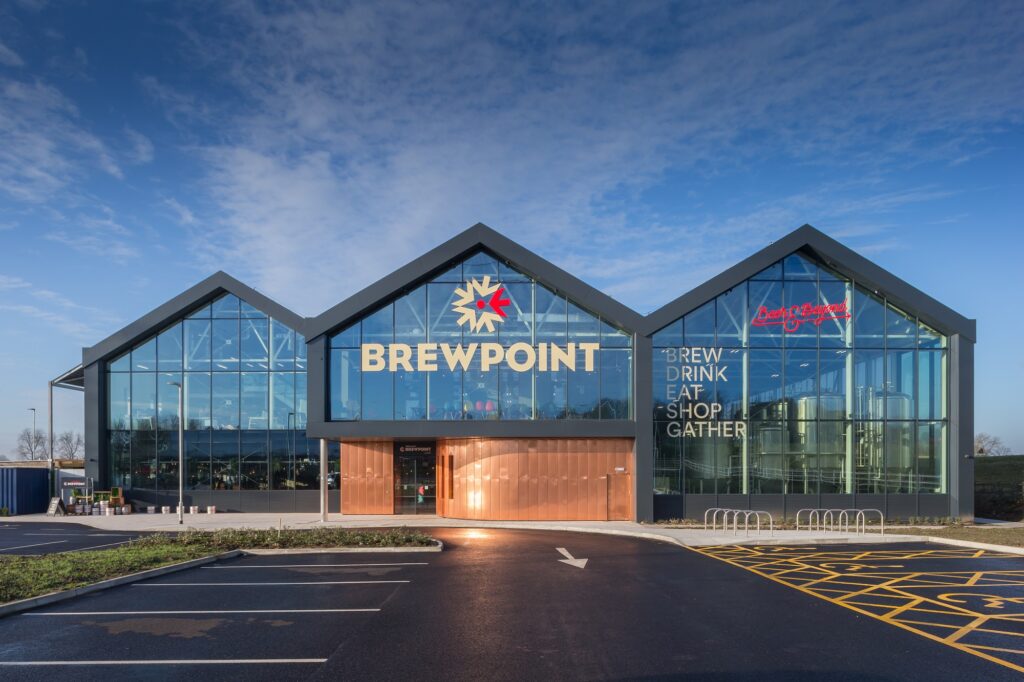 The most exciting project?
It's always hard to pick a favourite, but thanks to its scale and significance; GR Wrights' new flour mill has been a very exciting site to work on this year. It is one of the largest new build flour mills in recent times and a feat of engineering that dominates the Harlow skyline. It incorporates modern and efficient milling processes and will help GR Wright with its milling aspirations.
Last year we also supported a number of long-standing clients, such as Greggs and Coca Cola, as they constantly innovate and invest to improve their businesses.
How is 2021 shaping up?
We already have a number of contracts secured for this year and, despite uncertainty, we have a healthy pipeline of activity with some exciting projects and new customers.
2021 will also take our total completed projects value close to the £1bn mark, which is incredibly exciting. We also hope to attend trade shows again, including FOODEX in July and PPMA in September.
I'd also just like to say a big thank you to all our customers, the Clegg team, and all our partners and supply chain. We're having a challenging start to the year with yet another lockdown, but on the whole we are looking forward to seeing what 2021 brings.
If you're planning a project in 2021 then find out more on our project page or to find out how we can help you then please get in touch with our team.