We are thrilled to have utilised our extensive knowledge to complete the refurbishment of the world's largest electrolyser factory for ITM Power.
ITM Power – a global leader in hydrogen technologies, which manufactures integrated hydrogen energy solutions to enhance the use of renewable energy that would otherwise be wasted – appointed Clegg Group as the principal contractor to undertake the specialist fit out at Bessemer Park in Sheffield.
This included an extension to the existing offices as well as the stack manufacturing and production areas. As part of the project, the team also created a ATEX rated test zone for factory acceptance that is coupled to a 5MW power supply on site.
Oliver Jenkins, business development manager at Clegg, said: 
"This was a really exciting project as the improvements to the factory will enable ITM Power to reach the production capacity of 1GW.
"The energy transition is happening now, and the hydrogen sector is growing rapidly as the world pushes to reduce carbon emissions and meet government net zero targets. ITM Power is a leader in its field, so it was a real privilege to work with such a cutting-edge client."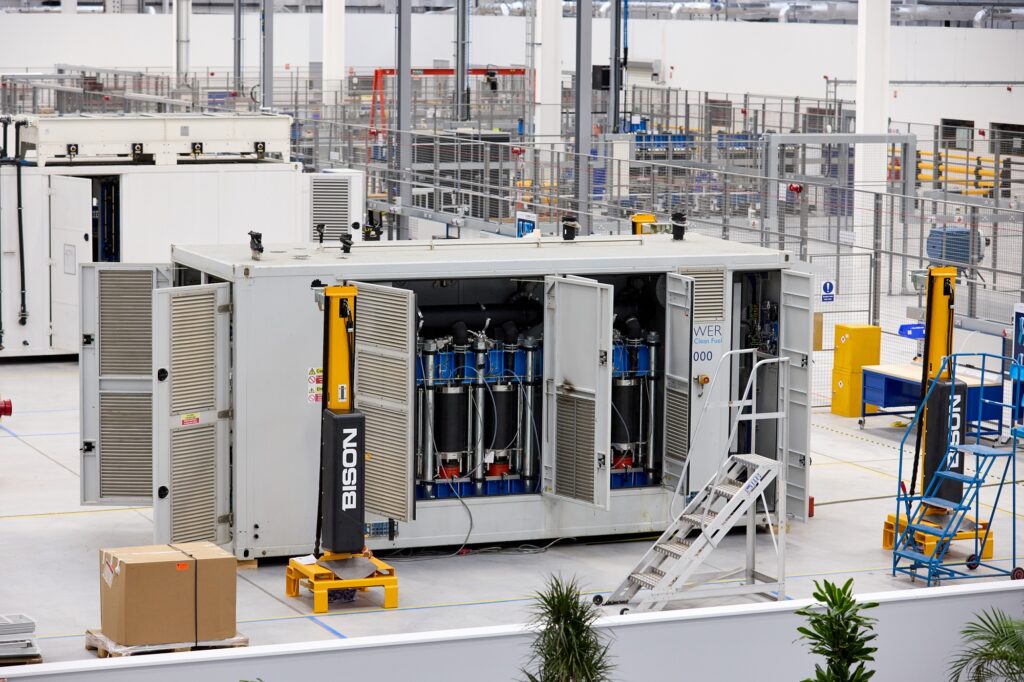 Dr Graham Cooley, CEO at ITM Power, added:
"We are very happy with our new Gigawatt electrolyser factory at Bessemer Park. The facility is now not only the largest in the world, but also has been designed and fitted out to include the latest state-of-the-art technology and semi-automated machines to enable us to scale up production of our electrolysers in line with the global demand for green hydrogen."
For more information or to find out how we can help you then please get in touch with our team.