We have been appointed as the principal contractor for the project by FTSE 250 company Meggitt, which is moving to a new site in Antsy Park, Coventry.
The work includes the fit-out of a new manufacturing facility, completed in two phases. Clegg is working to modify an existing building to receive processes and systems that will be transferred over from its previous location.
Oliver Jenkins, business development manager at Clegg, said:
"We're very excited to be selected for such a fantastic project, supporting leaders in aerospace and defence sector products, Meggitt. This marks a moment in history for the hugely successful firm, and we are pleased to play a part in their continued success for the future.
"It will be a hub for next-generation aerospace innovation and research and development (R&D), as well as a catalyst for world-class operational performance."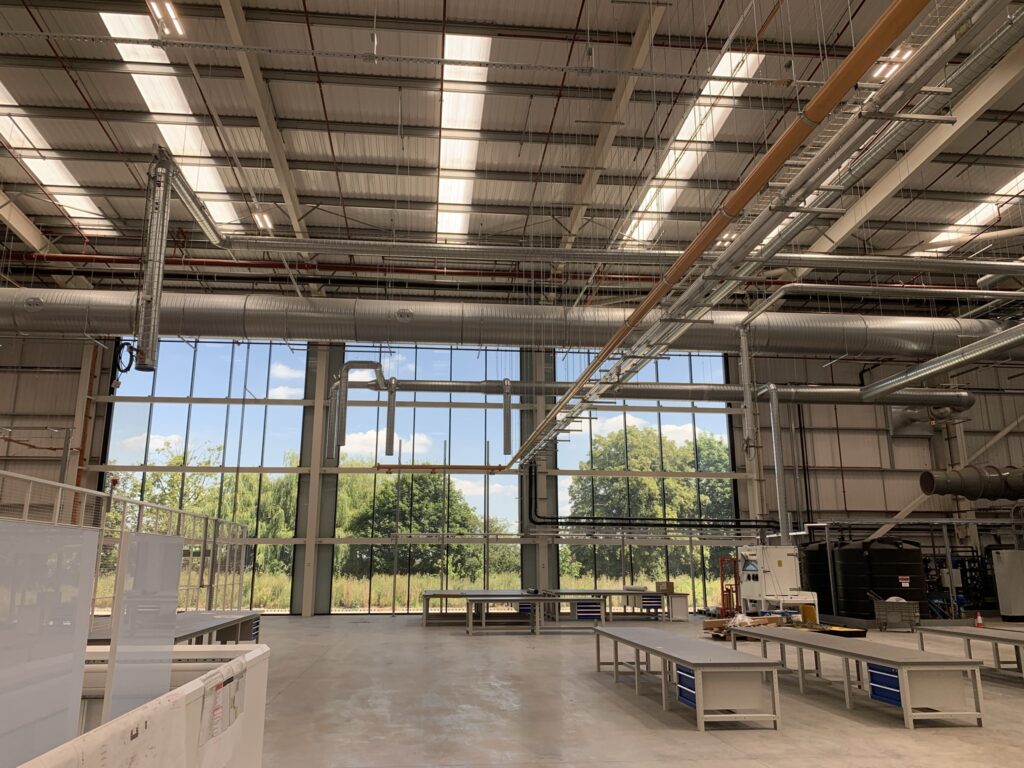 The transfer involves dozens of different manufacturing "cells" being transferred in a sequence specified by the customers production plans. Clegg is managing and installing complex building services requirements to provide supplies and suitable working conditions for each manufacturing cell.
Progress is underway and on schedule at the 440,000 sq ft supersite, which will house an R&D hub as part of the ambitious project and aims to create up to 1,000 jobs within the aerospace industry.
The innovative facility will aim to combine a range of operations – aircraft braking systems, control systems, customer services and support and corporate shared services – all within a world-class aerospace engineering and technology environment.
The milestone move will be Meggitt's largest global infrastructure project, as the firm looks to position itself for further growth.
For more information or to find out how we can help you then please get in touch with our team.