Construction work is well underway at the Sherbourne Recycling site in Coventry as we move into our fourth month on site – with more than 30,000 cubic metres of earth moved already.  
We were awarded the design and build contract in April 2021 and we are already starting to see the site take shape with the project finally take off after a few years of planning. 
John Moxon, business development director at Clegg, said:
"We've just started our fourth month on site and works are going well. We have moved more than 30,000 cubic metres of earth, and of this almost 13,000 cubic metres of rock has been crushed and graded to be used on site.  
"We're keen to make this Sherbourne Recycling project as sustainable as possible, so no earth work material has, so far, been taken off site or sent to landfill. Also, where possible we're using local subcontractors to minimise travel miles and support the local economy as well as lower the overall carbon footprint of the site."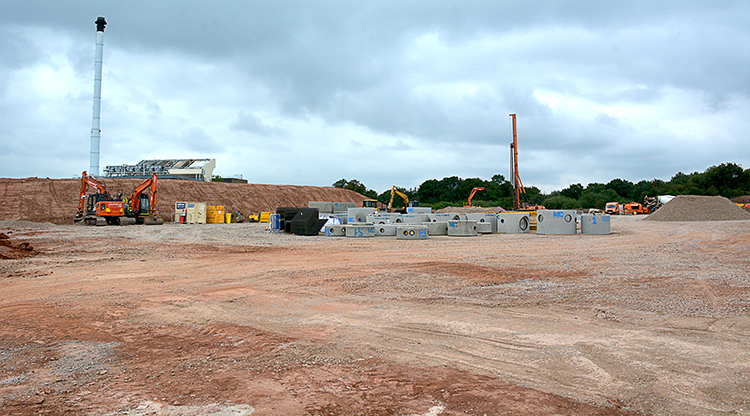 The new facility will be the first to use Artificial Intelligence (AI) allowing for real-time interconnectivity between the main sorting equipment, as described by Machinex as the MRF of the future.  
It is expected that 120,000 tonnes of dry mixed recycling will be collected within the first year of operations. On top of this additional recycling will be collected by third party contracts and potential local authorities across the Midlands area. 
Construction and commissioning are expected to take two years with the site being fully operational by 2023.  
For more information or to find out how we can help you then please get in touch with our team.